George Palmer the mostly unknown Australian film director at 17 years of age.
George Palmer at 17 & 18 years of age had produced, directed, written, starred in,formed his own distributing company being Palmers Pictures Australia and promoted his film The Northbound Limited continually with personal appearances.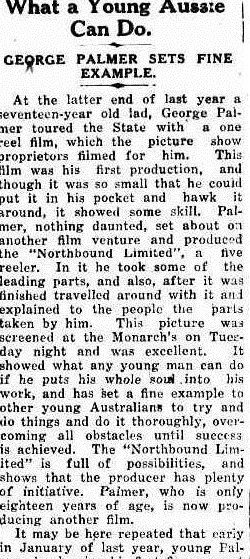 19271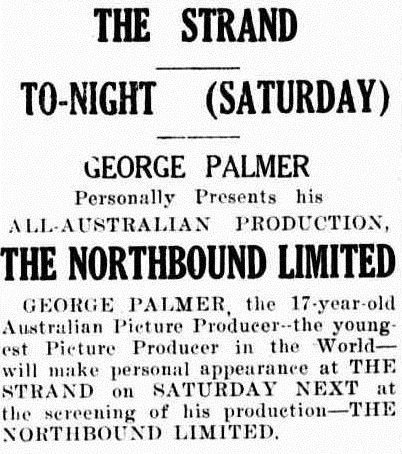 1927 was the year The Northbound Limited was released. I had never heard about him, had anyone else?
Hondo

Lawrence