Spoilers!
Hey guys and gals,
I saw this poster today: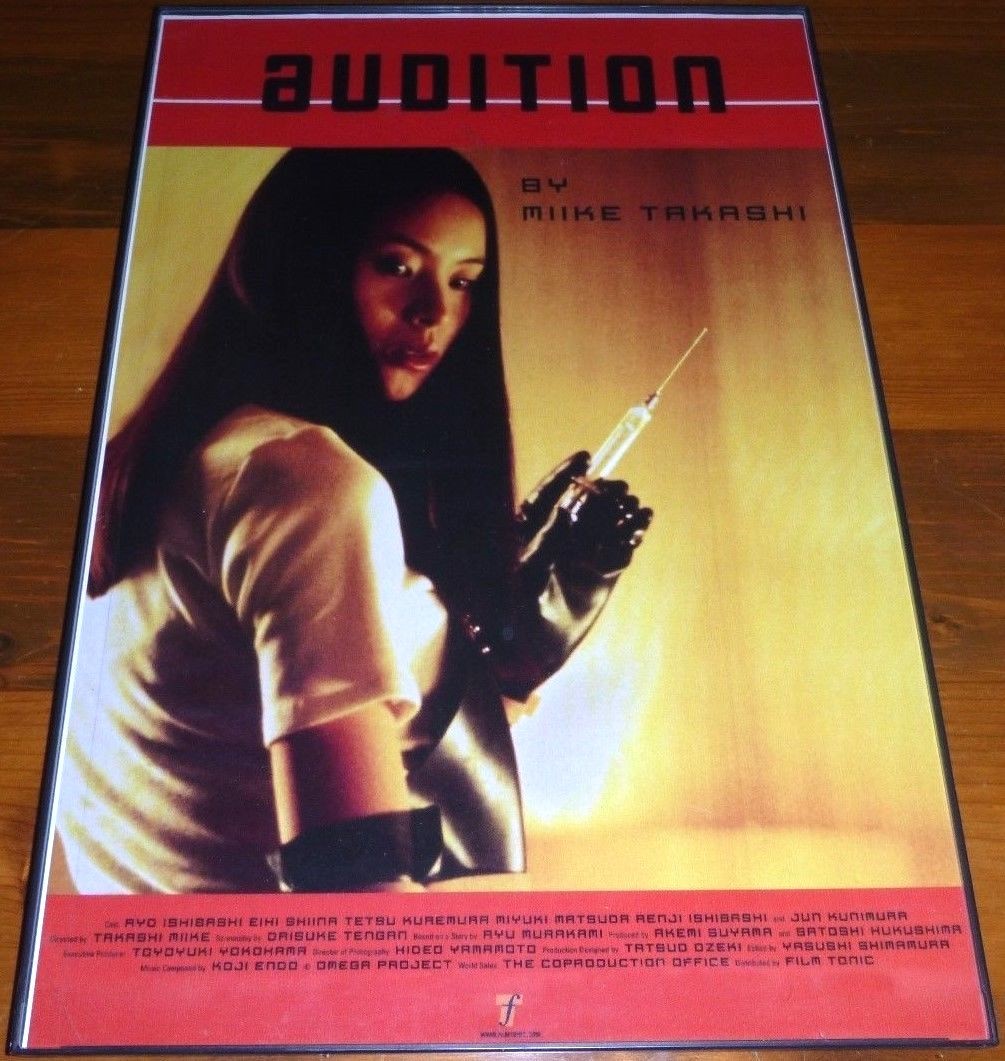 and it got me thinking about posters that give away major plot points. Anyone who watches Audition after seeing the poster already knows that Asami is not anyone's dream girl.
What other posters are out there that "ruin the surprise"?
---
This Vintage Movie Poster Forum is powered by some old cinema posters, the flame retardant properties of a Top Gun Daybill, and a
British Quad which has been folded just the right amount of times and shoved under one of the corners to stop the place from wobbling.
---