Please remember this is a dealer free zone - no adverts posts by dealers please. Read the rules (under Advertising) here:
http://goo.gl/Rk6IMQ
or if you would like to advertise, read more here:
http://goo.gl/Df4ZIB
Argentinean one sheets from the 50s to the 80s
Selling a bunch of one sheets for a friend. There's a little bit of everything, and there's more coming. All are in different condition, so check the pics or ask me anything. Reasonable offers are accepted for any of them. Lot buys are welcome, but have in mind that shipping costs are different for 1, 10 or 20 posters.
Here's the first batch.
LOVE FACTORY
VIKINGS
BACHELOR OF HEARTS
SOME CAME RUNNING
MIRROR HAS TWO FACES
KING KONG ESCAPES
S.O.S TITANIC
RAGTIME
DEADLY GAMES
Some ninja thing...
ESCAPE FROM THE BRONX
WAGES OF FEAR
IT'S A MAD, MAD, MAD WORLD
PRIVATE LIFE OF SHERLOCK HOLMES
THE UNSINKABLE MOLLY BROWN
TUNNEL OF LOVE
LAST TANGO IN PARIS
THAT CERTAIN FEELING
ASK ANY GIRL
THE ENTITY
SAYONARA
AIR CREW
RAGING BULL
BERMUDA TRIANGLE
TESS 2sheet
TORMENT
RUSSIAN STUFF
BAREFOOT IN THE PARK
FUN WITH DICK AND JANE
FIRE OVER AFRICA
DEADLY TRAP
W, LA FOCA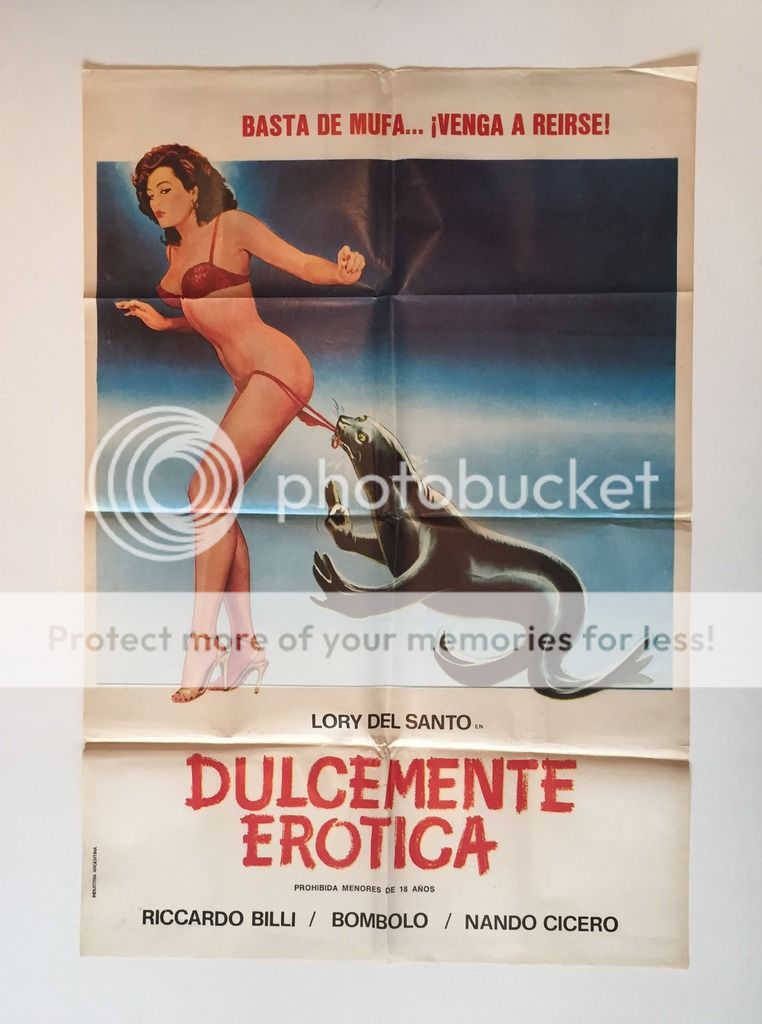 MURDER AT 45 RPM
LAST SAFARI
THE BIBLE
Docteur Françoise Gailland
DAYS OF WINE AND ROSES
FURY
ALTERED STATES
THE DEVILS
KNIGHTRIDERS
L'AFFAIRE MAURIZIUS
EXPLORERS
CITY BENEATH THE SEA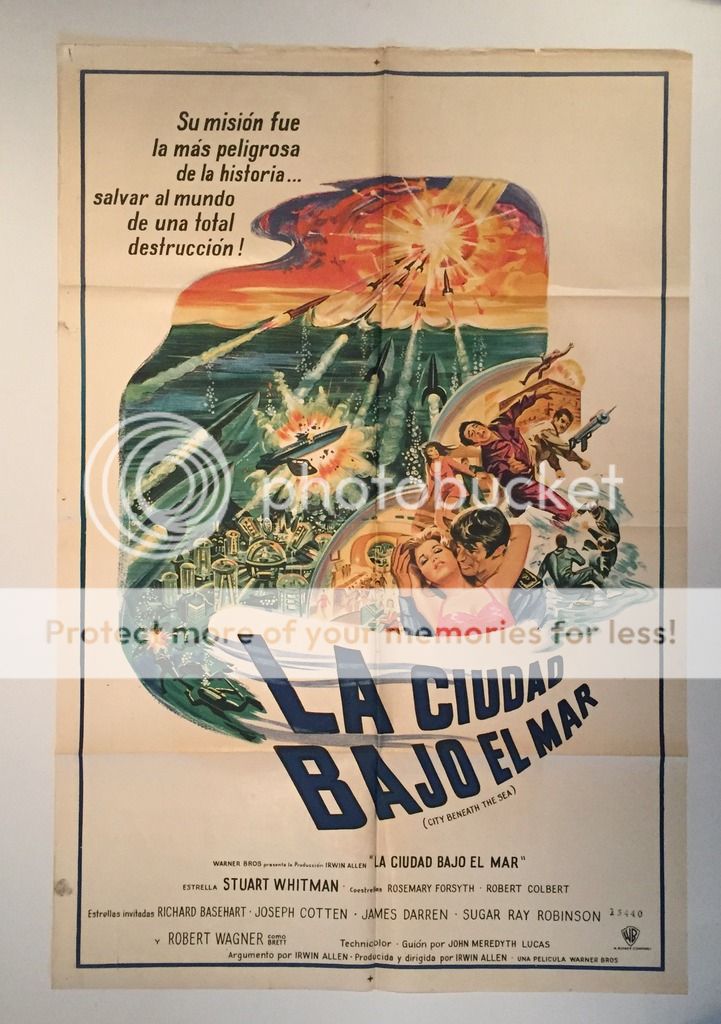 TAKE THE MONEY AND RUN
TWILIGHT'S LAST GLEAMING
ROCKY II
COMMANDO
KILLER ELITE
CASSANDRA CROSSING A
OSTERMAN WEEKEND
EMPIRE OF THE SUN
THE WALL
FRANTIC
PLATOON
BLACK WINDMILL
BLACK RAIN
CASSANDRA CROSSING V
BREEZY