Cut / trimmed? 'The Unseen'
Hi team!
Every copy I've ever seen of this daybill looks like it's had the printer details removed from the bottom. Any thoughts as to why it looks the way it does? The red border clearly runs off the bottom of the poster.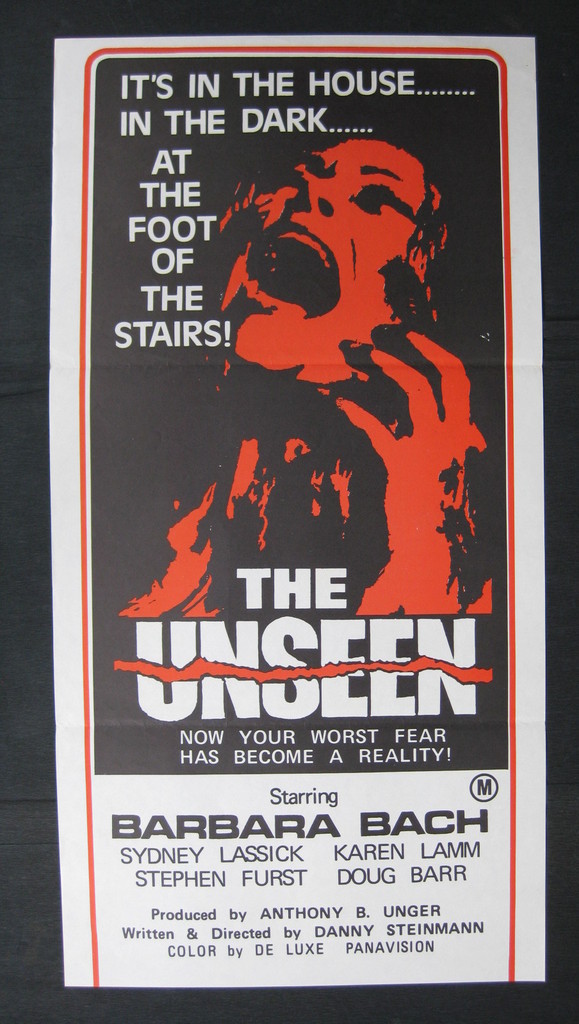 ---
This Vintage Movie Poster Forum is powered by some old cinema posters, the flame retardant properties of a Top Gun Daybill, and a
British Quad which has been folded just the right amount of times and shoved under one of the corners to stop the place from wobbling.
---