Please remember this is a dealer free zone - no adverts posts by dealers please. Read the rules (under Advertising) here:
http://goo.gl/Rk6IMQ
or if you would like to advertise, read more here:
http://goo.gl/Df4ZIB
Original TARGET EARTH argentinean one sheet
Just listed an amazing argentinean one sheet (29x43 inches) for the 1954 sci-fi classic.
Condition is very good. Some wear on folds and wear on borders (specially the bottom). Colors are just amazing.
Price is $400 on ebay, some less if you purchase directly from here.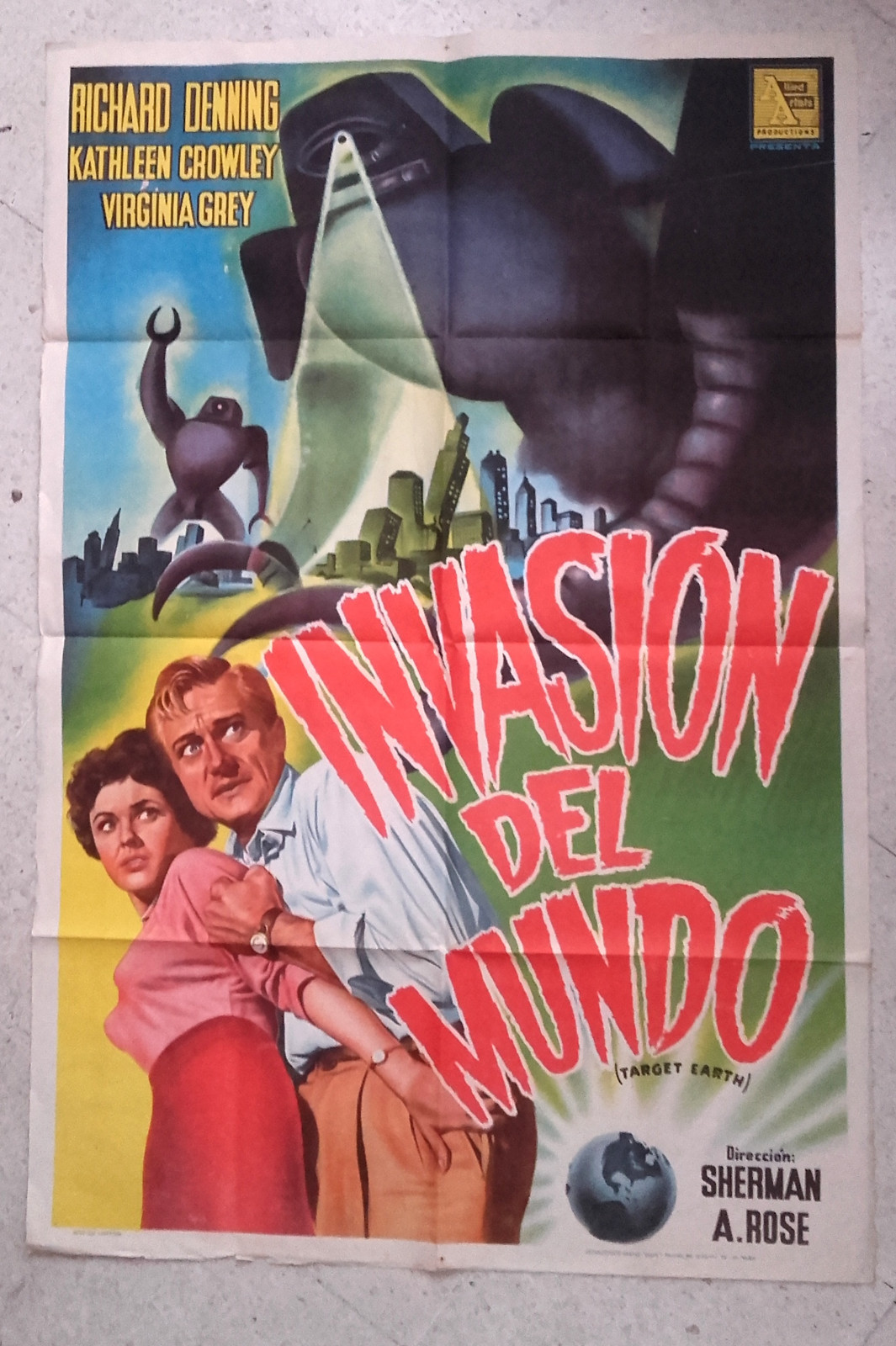 http://www.ebay.com/itm/322502939878?ssPageName=STRK:MESELX:IT&_trksid=p3984.m1555.l2649&autorefresh=true