Hello! My names Anthony, I live in San Diego and I do a lot of buying out in here, mostly Clothes and toys and other stuff similar. I have recently been finding posters I liked. I don't know much about Posters so I came here to share the items I found so far, and hopefully you guys find the stuff neat and I can learn some stuff. Thanks in advance!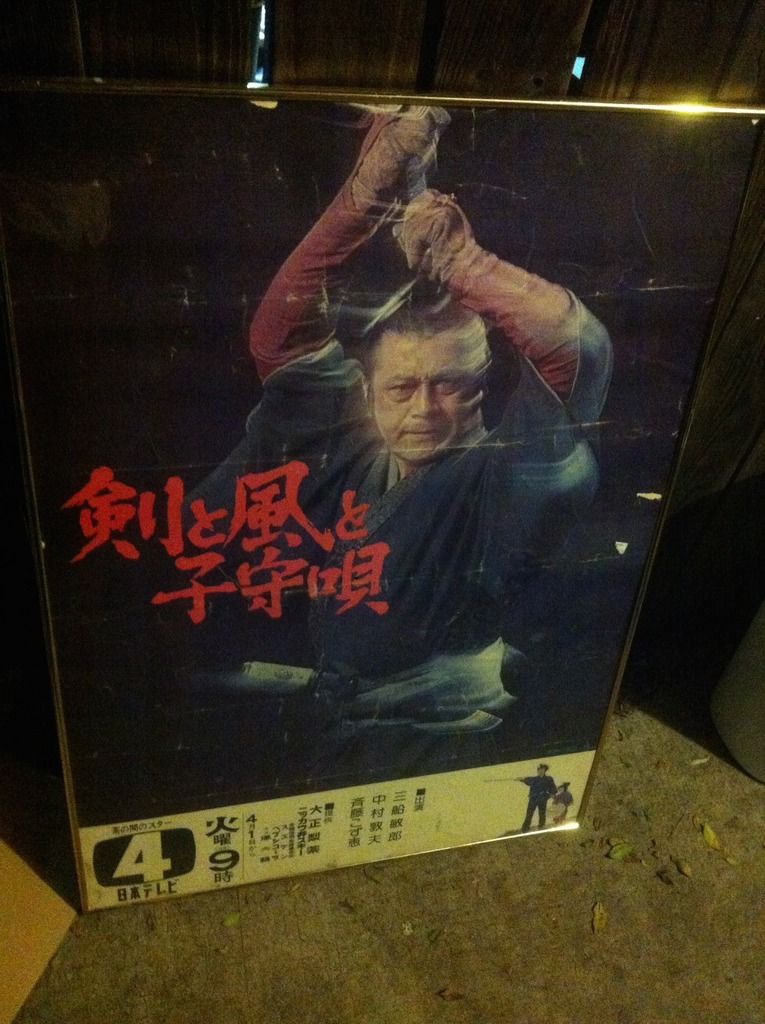 The first One I found I recognized the Actor from "Shogun Assassin" but I didn't Know his name at the time, I learned his name Is Toshiro Mifuni and the poster is for a show called "sword wind butterfly" or something like that. So I checked around and tried to see what his posters were going for and its tough for me to place a value on it because Im not sure of what conditions affect some of the prices On this. I know the show aired only 6 months so Id imagine its quite a rare poster, but im not sure If the show was a hit among his fans. Id have to delve pretty deep into samurai movies and stuff to learn so im hoping somebody can tell me something who already know whats up. 
This is a 3 inch stack of lobby cards, I can and will provide more photos but ill give a written description now, Its a bit late. 
what you see on top is "Banjo on my knee" and its a complete set with some doubles. Condition is very good to NM.
Below that is a set from the movie "Run Wild Run Free" and its also VG-NM. I got a paper wrapper with "and now Miguel" lobby cards, looks to be full set NM-mint
"Blue Skies" set mint in brown title wrapper, 4 from the movie "Doll Face" 3 from "louisiana purchase" mint in brown wrapper.
Spencer's mountain 4 cards
Trouble with angels set
For me and my gal 2 cards
Desert song set
Charlie chaplin modern times 1 card
birth of blues 2 cards mint in brown wrapper
big stack of Jerry lewis, "its only money" "disorderly orderly""family jewels" "who's minding the store" "the patsy"
Almost none have pin holes, creases or noticeable wear. They are excellent for the most part. I already did some checking around and see people asking 10-40$ for lot of these by themselves. Should I be shitting my pants I paid 60$ for these? I don't know the demand for these, I know people on eBay just ask whatever and its not the greatest way to get a feel of a items true worth. Any insight is greatly appreciated. My email is
[email protected]
if you want to contact me directly or PM me on here or posting is fine. Sorry about the big Blob of text.