Please remember this is a dealer free zone - no adverts posts by dealers please. Read the rules (under Advertising) here:
http://goo.gl/Rk6IMQ
or if you would like to advertise, read more here:
http://goo.gl/Df4ZIB
LUCKY-LARRIGAN-REX-BELL-ultra-rare-1932-stone-litho-WESTERN-never-folded LUCKY-LARRIGAN-RE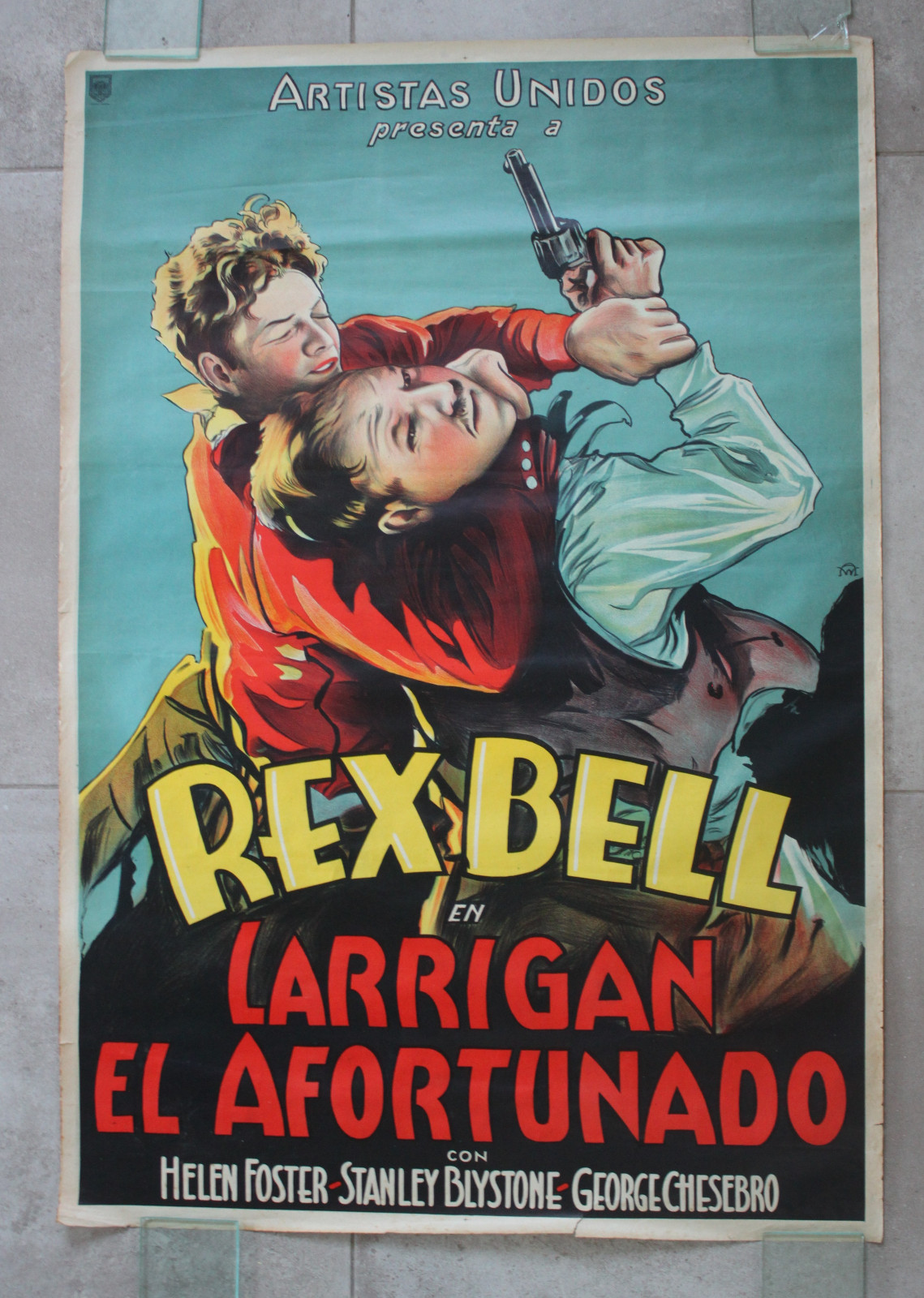 Original one sheet for "LUCKY LARRIGAN" the 1932 western for its release in Argentina. Size is 29x43 inches.
Starts at $299
Director: John P. McCarthy
Writers: Wellyn Totman (story and adaptation), John P. McCarthy (story and adaptation)
Stars: Rex Bell, Helen Foster, Stanley Blystone
CONDITION
Very good. Minor edgewear. Small rip on bottom (without paper loss)
https://www.ebay.com/itm/322953682055?ssPageName=STRK:MESELX:IT&_trksid=p3984.m1558.l2649
---
This Vintage Movie Poster Forum is powered by some old cinema posters, the flame retardant properties of a Top Gun Daybill, and a
British Quad which has been folded just the right amount of times and shoved under one of the corners to stop the place from wobbling.
---