Please remember this is a dealer free zone - no adverts posts by dealers please. Read the rules (under Advertising) here:
http://goo.gl/Rk6IMQ
or if you would like to advertise, read more here:
http://goo.gl/Df4ZIB
So I Married An Axe Murder Daybill
I have a few copies of this daybill which have either marks on the back, folds/creasing, and wear.
If anyone is interested in a copy of the daybill for free it will cost you postage, or if I am holding something for you already, I can just add it.
In Australia $11 for post
US $24 for post
PM if you would like one.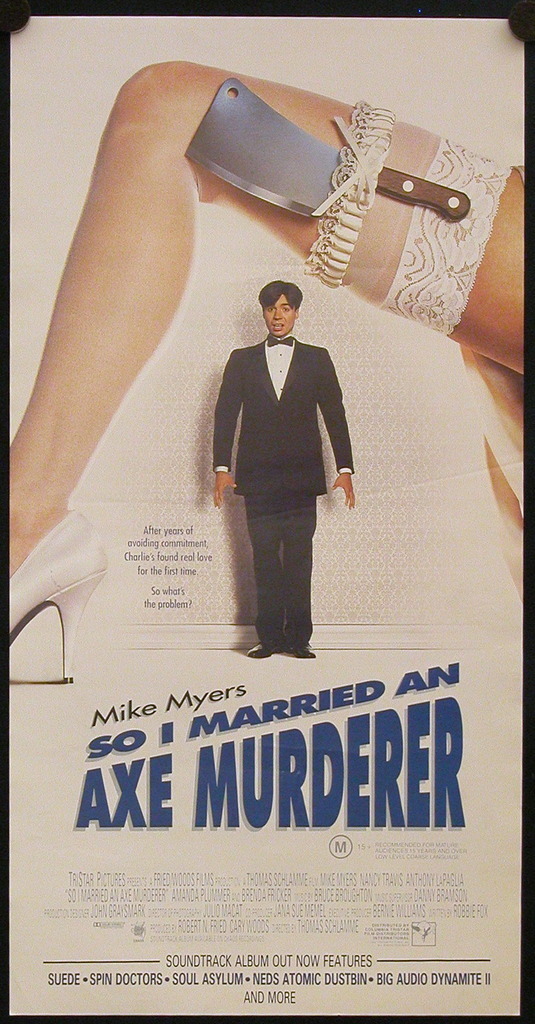 ---
This Vintage Movie Poster Forum is powered by some old cinema posters, the flame retardant properties of a Top Gun Daybill, and a
British Quad which has been folded just the right amount of times and shoved under one of the corners to stop the place from wobbling.
---