SPOILER ALERT!

If you are going to talk about a new movie and want to divulge the plot, or some key scene etc give some warning to those of us who haven't see the movie yet!

Simply wrap that text in these tags [spoiler] put txt here [/spoiler] the reader then has the choice to click to read it or simply read the rest of your post. Thank-you!
"Good morning, Dave." 2001: A Space Odyssey will be re-released 2018-05-18 in 70mm in US!
Fantastic news! 2001 will be re-released in 70mm!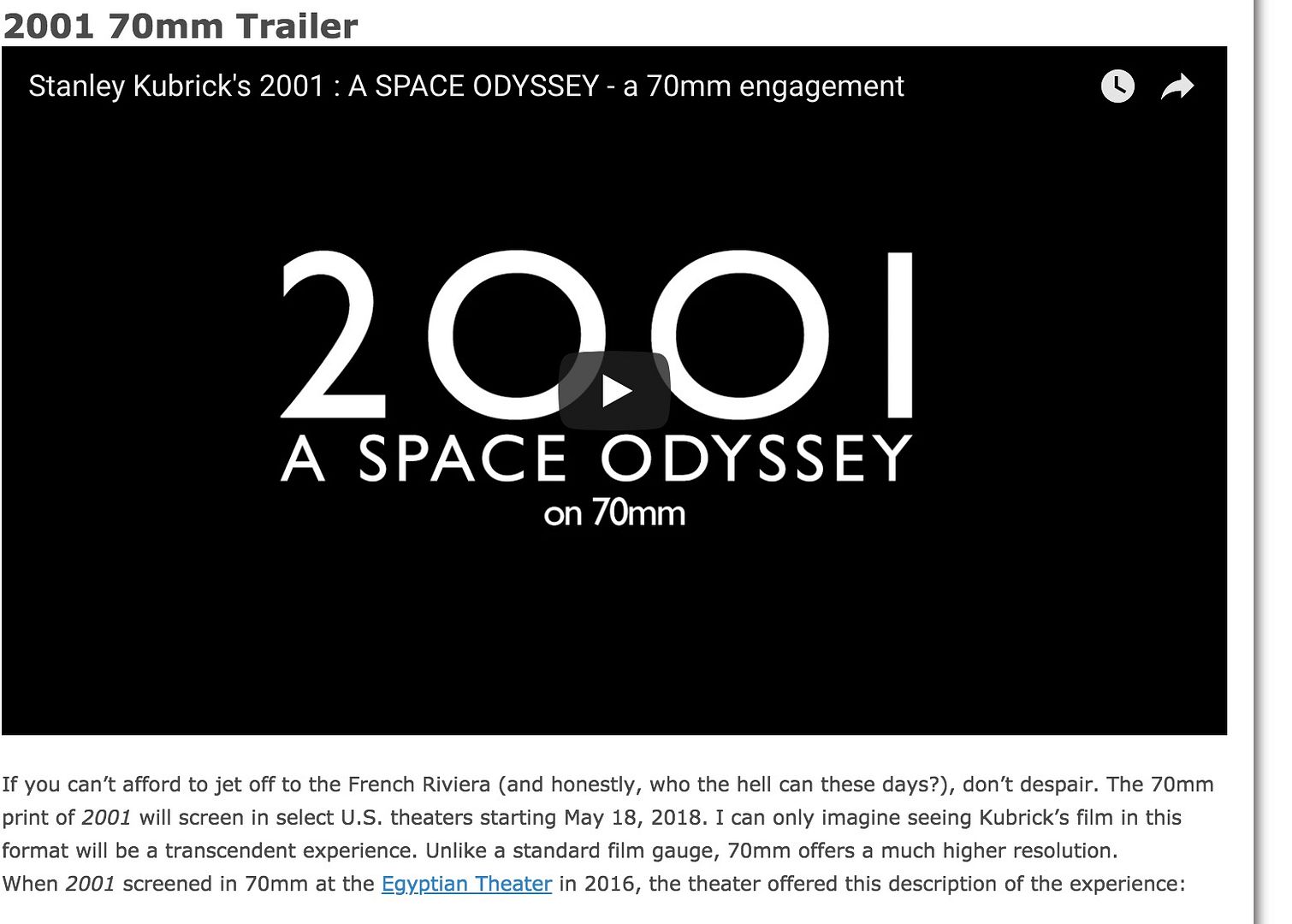 One of MANY failed posts I tried on Reddit