Jedda
The first poster is a rare re-issue one sheet poster that has been advertised in the past as an original 1955 poster when in fact it is a re-issue one sheet poster from the very late 1950's. The second one sheet poster is from the original release in Australia in 1955 by Columbia Pictures. IFD ceased operating around late 1959.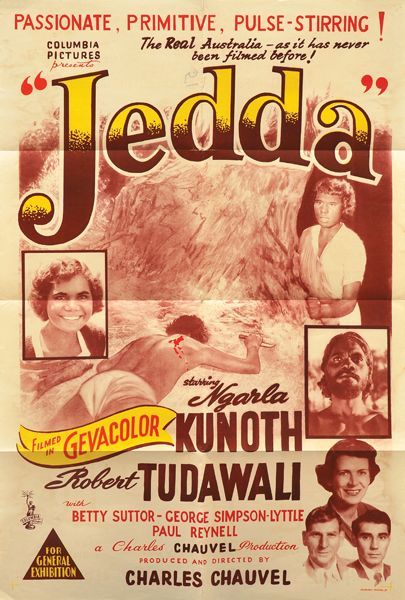 Hondo
Lawrence
---
This Vintage Movie Poster Forum is powered by some old cinema posters, the flame retardant properties of a Top Gun Daybill, and a
British Quad which has been folded just the right amount of times and shoved under one of the corners to stop the place from wobbling.
---